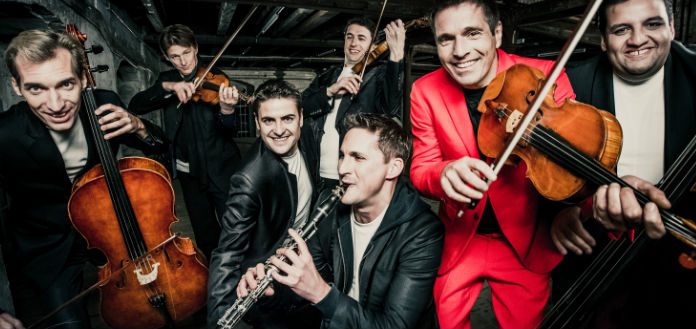 Its has been announced today that American VC Artist, Berlin Philharmonic 1st Concertmaster Noah Bendix-Balgley is set to join the newly-formed multi-genre septet, Philharmonix.
"I am thrilled to be joining Philharmonix … a virtuoso septet that features members of both the Berlin Philharmonic and Vienna Philharmonic … " Noah has told The Violin Channel
"With Philharmonix we'll perform our own arrangements of music from many styles … from classical to gypsy, klezmer, jazz and pop … we have a blast playing together and look forward to performing for you soon …" he has said.
Noah will join pianist Christoph Traxler, violinist Sebastian Gürtler, Berlin Philharmonic cellist Stephan Koncz - and the Vienna Philharmonic Principal Clarinetist Daniel Ottensamer, Principal Bassist Ödön Rácz and violist Thilo Fechner.
The ensemble's first concert together is scheduled for April 20th at the Konzerthaus in Vienna - and they are set to release their debut album, as an ensemble on the Deutsche Grammophon label in September of 2017.
Noah also currently performs with recently-formed string quartet Made in Berlin, alongside violinist VC Artist Ray Chen - and Berlin Philharmonic violist Amihai Grosz and cellist Stephan Koncz.