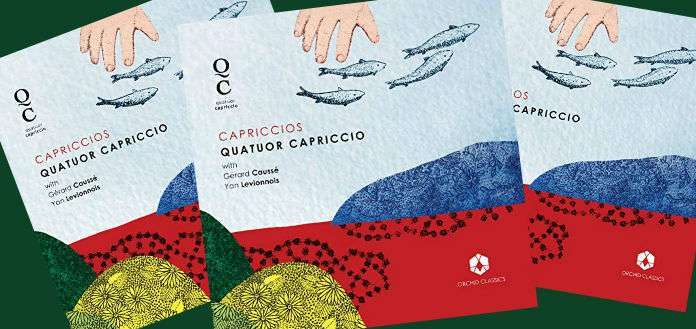 Orchid Classics has this month announced the release of the Paris-based Quatuor Capriccio's new album: Capriccios.
Recorded with guest artists, violist Gerard Causse and cellist Yan Levionnois, the disc features Haydn's String Quartet Op.20 No. 2, Robert Fokkens' (b.1975) Capriccio Variations, Ysaye's Paganini Variations on the 24th Caprice, Weinberg's Capriccio, Mendelssohn's String Quartet Op. 81 - and Richard Strauss' Capriccio String Sextet.
''When we perform this, our Capriccio program, our hope is to seduce the public by the richness and diversity of the works ... and really draw them into a sensation of traveling though time ... " 1st violinist Cecille Agator has told The Violin Channel.
"The listener of this disc, passes from one universe to another in a very short time ... discovering or rediscovering works that are entirely different from each another - yet intrinsically linked by the lively Capriccio," she has said.