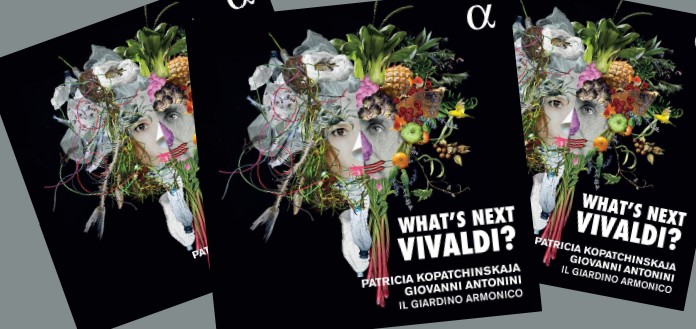 Alpha Records has announced the release of Moldovan-Austrian-Swiss violinist Patricia Kopatchinskaja's new album: "What's Next Vivaldi."
"The inspiration was the diary of Mr. Johann Friedrich von Uffenbach from 1715," Patricia told The Violin Channel.
"A distinguished traveller from Frankfurt who played the violin and lute himself, he visited the Teatro Sant'Angelo, managed by Vivaldi, where the latest operas of various composers were played. In an intermission, there was instrumental music and Uffenbach wrote:
'Towards the end, Vivaldi played a solo accompaniment, admirably, to which he finally appended a cadenza [Phantasie] that really frightened me, because something like that has never been played by anyone, nor can be ever played; for his fingers came only a straw's breadth from the bridge, so that the bow had almost no room, and this on all four strings with imitations [Fugen] and at unbelievable speed; he astounded everyone...'
"I wanted to know whether the music of our time can dialogue with the elements and spirit of Vivaldi, his playing, his music, his popularity, making sure to not forget the joy of virtuosity and experiment. I am not interested in easy contemporary music. I asked composers who really have their own language and world. It's a juxtaposition of difficult, serious new music and the glorious Italian Baroque."
"I hope listeners will take away courage, madness, and delight with them."