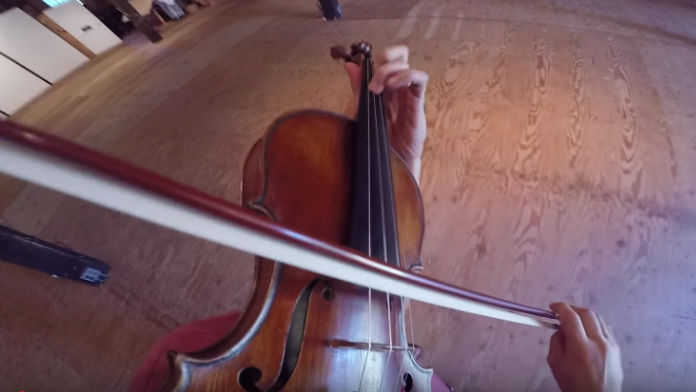 In this unique and exclusive VC series, American violin virtuoso Sean Lee spins us through the twists and chicanes of the Paganini Solo Violin Caprices.
This week's challenge, the race-track that is Paganini's 22nd Caprice in F Major. Buckle up!
PAGANINI POV | SEAN LEE | PAGANINI CAPRICE NO. 22 | POV 
PAGANINI POV | SEAN LEE | PAGANINI SOLO CAPRICE NO. 22 | TECHNIQUE TALK
A student of Robert Lipsett, Ruggiero Ricci and Itzhak Perlman, Sean Lee is a former prize winner at the Paganini International Violin Competition and the Young Concert Artists International Auditions. He concertizes internationally and serves on faculty of the Juilliard School Pre-College Division and the roster of the Chamber Music Society of Lincoln Center.