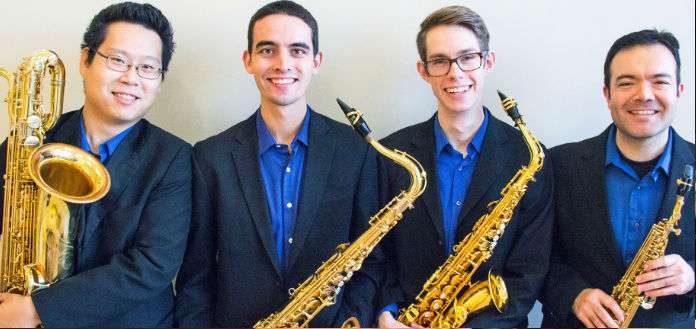 The Soma Saxophone Quartet has this week been awarded the Grand Prize at the 2019 9th Plowman Chamber Music Competition – in Columbia, United States.
The Soma Quartet will receive US $7,000 – plus a number of performance opportunities, including a recital at this year's Odyssey Chamber Music Series.
1st prize in the Piano/Strings Category was awarded to the Dior String Quartet.
1st prize in the Woodwind/Brass/Percussion Category was awarded to the Colere Saxophone Quartet.
The 2019 jury comprised: Dale Clevenger, Wei-Yi Yang and Lara St. John.
Previous winners include the Vera String Quartet, the Nexus Quartet and the Jasper Quartet.
Hi Geoffrey,
Thanks for covering our competition in your recent article! I did want to point out a serious discrepancy though… We award one Grand Prize, TWO first prizes in each categories of piano/strings and woodwinds/brass/percussion. I am concerned because when these ensembles list their achievements on their resume, perspective organizations look them up and there would be this discrepancy on the Internet. I don't know if it is possible, but we musicians would all appreciate it if you could take the time to look into correcting this? The article in question is: https://theviolinchannel.com/prize-winners-plowman-international-chamber-music-competition-soma-saxophone-quartet-1st/  
I am attaching the complete result here, which will be circulated among my mailing list this afternoon.
Thank you also for including me in the mailing list; I have been following Carl Nielsen Competition with great curiosity.
Comments
comments