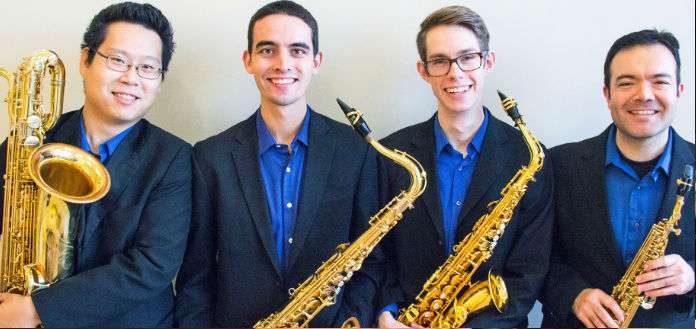 The Soma Saxophone Quartet has this week been awarded the Grand Prize at the 2019 9th Plowman Chamber Music Competition - in Columbia, United States.
The Soma Quartet will receive US $7,000 - plus a number of performance opportunities, including a recital at this year's Odyssey Chamber Music Series.
1st prize in the Piano/Strings Category was awarded to the Dior String Quartet.
1st prize in the Woodwind/Brass/Percussion Category was awarded to the Colere Saxophone Quartet.
The 2019 jury comprised: Dale Clevenger, Wei-Yi Yang and Lara St. John.
Previous winners include the Vera String Quartet, the Nexus Quartet and the Jasper Quartet.