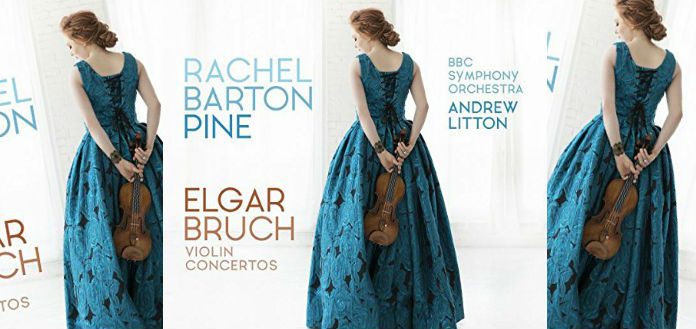 Avie Records has this week announced the release of American violinist Rachel Barton Pine's new album 'Elgar & Bruch Violin Concertos.' 
Recorded with American conductor Andrew Litton and the BBC Symphony Orchestra, the new disc features Bruch's 1st Violin Concerto in G Minor and Elgar's Violin Concerto in B Minor.
"I get to approach the instrument in much the same way when I'm playing either of these concertos … there is like a warmth and lushness … the type of lyricism that you get to bring to both - to indulge in," Rachel has said.
"This is my first collaboration with Rachel … I was struck immediately by the depth and warmth of her sound … it was amazingly rich … exactly what this music needs," conductor Andrew Litton has said.
Rachel has indicated the album is dedicated to the late conductor Sir Neville Marriner - who she was originally set to record the disc with before he suddenly passed away in 2016.
Track previews available now on Amazon and iTunes: