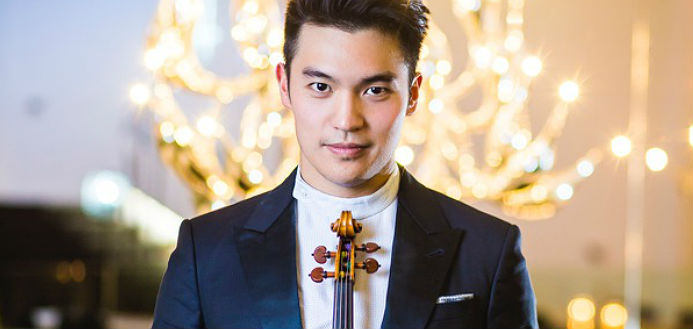 It has been announced today that Australian violinist, VC Artist Ray Chen will replace David Garrett in a series of upcoming concerts in Hamburg and Düsseldorf - following the announcement earlier this week that the 37 year old German violinist had herniated discs in his back.
Ray will perform the Tchaikovsky Violin Concerto with conductor Christoph Eschenbach and the London Philharmonic Orchestra on February 14th and 16th at the Elbphilharmonie Hamburg and the Düsseldorf Tonhalle.
"I'm very happy to be joining my friends at the London Phil for an extra two concerts after our Festival Hall date on Feb 10th ..." Ray has told The Violin Channel.
"I wish David a speedy recovery," he has said.
David's concert engagements in Paris on February 12th, Hannover February 13th and Baden-Baden on February 17th have been cancelled - with all tickets to be refunded.