VC Artist Violinist & Violist Sergey Malov to Join Weigold & Böhm Management Roster
VC Artist Sergey Malov will join the roster of Weigold & Bohm International Artists - for worldwide general management representation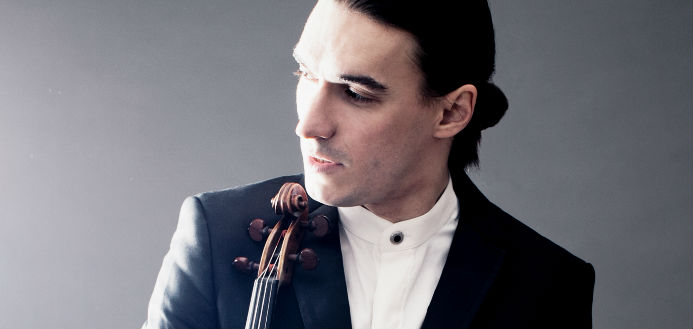 It has been announced today that Russian VC Artist Sergey Malov will join the roster of the German-based Weigold & Böhm International Artists - for worldwide general management representation.
A graduate of the Mozarteum University Salzburg and the University of Music 'Hanns Eisler', where he studied with Thomas Riebl, Antje Weithaas, Eberhard Feltz and Andreas Schreiber, Sergey is a former 1st prize winner at the Michael Hill International Violin Competition and the Tokyo International Viola Competition.
VC ARTIST SERGEY MALOV | BARTOK VIOLIN CONCERTO NO. 2 | 2011 MICHAEL HILL INTERNATIONAL VIOLIN COMPETITION | 1ST PRIZE
"It is a great pleasure and honor to join the Weigold & Böhm management roster as a violinist, violist, violoncello da spalla player ... and as a conductor ... " Sergey has told The Violin Channel.
"I'm very happy to be in such an exquisite company of profoundly experienced managers … and surrounded by so many fantastic musicians," he has said.
Weigold & Böhm's management roster also includes violinists David Garrett, Giuliano Carmignola, Nicola Benedetti, Lisa Batiashvilli and cellists Gautier Capuçon and Raphaela Gromes.
VC ARTIST SERGEY MALOV | BACH | SOLO CELLO SUITE NO. 6 (ARR. CELLO DA SPALLA)