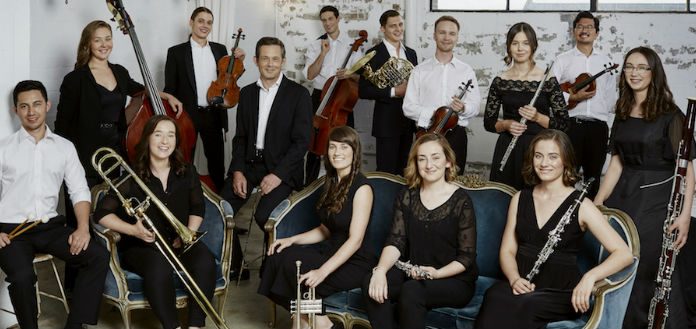 The Sydney Symphony Orchestra has this week announced the 13 young musicians to take part in their 2018 Fellowship academy training program.
Selected from over 200 applicants from Australia and New Zealand, the 2018 fellows will immerse themselves in the day-to-day workings of the Sydney Symphony - with the goal of gaining the training and experience needed to secure a full-time position in a professional orchestra.
The 2018 Sydney Symphony Orchestra fellows are:
22 year old violinist Tobias Aan
25 year old violinist Rollin Zhao
19 year old violist Justin Julian
28 year old cellist Daniel Pini
29 year old double bassist Alanna Jones
28 year old flutist Rachel Howie
23 year old clarinetist Magdalenna Krstevska
21 year old oboist Eve Osborn
23 year old trumpeter Jenna Smith
24 year old trombonist Amanda Tillett
24 year old french hornist Aidan Gabriels
23 year old percussionist Sami Butler
The musicians will receive a $30,000 scholarship, a one year apprenticeship performing with the ensemble, participation in SSO touring programs, education and outreach activities - and a comprehensive program of professional training, masterclasses and lessons with SSO musicians and guest soloists on excerpt preparation, relationship management, wellness and stage craft.
"For 17 years the SSO Fellowship has provided young musicians with the tools they need to pursue professional careers," Fellowship Artistic Director Roger Benedict has said.
"Participating in the program ensures that these musicians will emerge job-ready," he said.