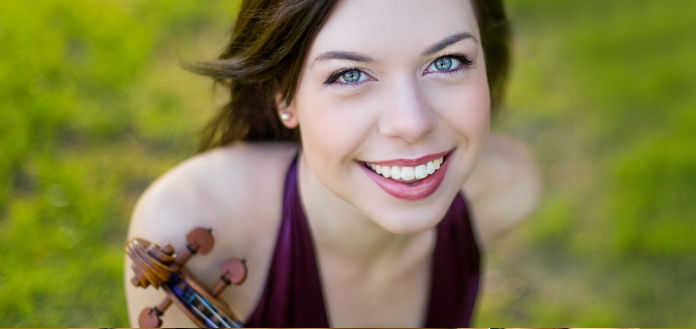 It has been announced today that 26 year old VC 'Artist' Tessa Lark, from the United States will join the artistic management roster of Sciolino Artist Management, New York.
A graduate of the New England Conservatory, where she studied with Miriam Fried and Lucy Chapman, Tessa is a former major prize winner at the Indianapolis, Naumburg and Michael Hill International Violin Competitions.
"I am so thrilled to join the roster of wonderful artists at Sciolino Artist Management..." Tessa has told The Violin Channel.
"I can't wait to see how this new journey and partnership unfolds … and I am so happy to simply keep on fiddlin' and sharing my gratitude with musical friends and mentors new and old," she has said.
VC 'ARTIST' TESSA LARK & DINA VAINSHTEIN | FAURE VIOLIN SONATA IN A MAJOR | 2012
Tessa Lark is the recent recipient of a Leonore Annenberg Career Fellowship - and was just earlier this week awarded a prestigious $25,000 Avery Fisher Career Grant.
She is currently participating in The Juilliard School's Artist Diploma programme - under the guidance of respected pedagogues Sylvia Rosenberg and Ida Kavafian.