UK Government Urged to Fix Touring Barriers Caused by Brexit
Since Britain left the European Union in 2020, UK musicians have faced increased difficulties and costs when trying to tour outside of their country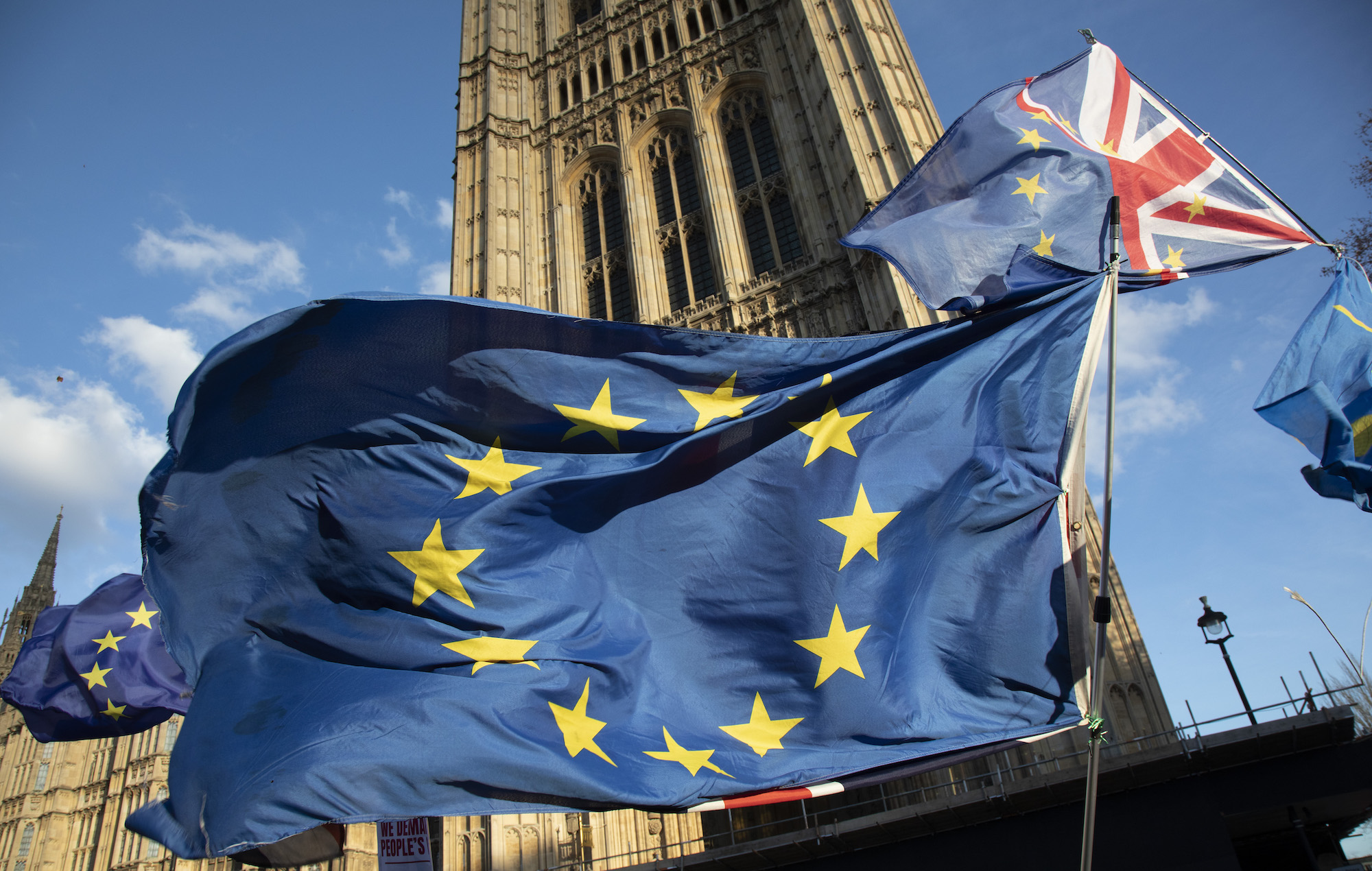 (Photo credit: Mike Kemp)
Titled, "Let's Move For Music: A New Deal For Touring," the All-Party Parliamentary Group (APPG) on Music's report is an urgent call for action from the Government to reverse barriers facing British musicians and bands touring Europe. 
Though the APPG comprises informal cross-party groups with no official status within Parliament, they had the contribution of over 100 government officials for this report, warning that UK music workers are "facing more costs, more complications and getting fewer opportunities" since the UK left the EU at the end of January 2020.
Before Brexit, the Government acknowledged the imperative need to allow musicians easy travel post 2020, explained Chair of APPG on Music, Kevin Brennan MP, in the report. 
"Sadly, in the tumultuous events that followed, the goal of visa-free touring for UK musicians was not prioritized," Brennan added. "But it still can be achieved. This cross-party report sets out the roadmap that we believe, as Parliamentarians passionate about UK music, the Government should navigate."
Current issues outlined in the report include the Government's new complicated restrictions on short-term working in the EU for UK music workers, new bureaucracy and red tape for the movement of kit and merchandise, and the inability to use UK trucks to transport UK European tours. 
According to The Guardian, throughout the Brexit negotiations, the UK government faced accusations that it considered cultural industries as an afterthought by ineffectively arranging visa-free travel and Europe-wide work permits for musicians and crew.
Since Brexit, music groups have tackled soaring costs of obtaining visas, transporting instruments, plus exporting merchandise. One industry professional, among the 165 who responded to APPG on Music's industry survey, stated that without proper measures in place for UK musicians, orchestras would face bills of up to £5,000 each time they perform abroad.
Referring to a March 2021 statement from a Government MP, which outlined achievable aspects of touring, the report stated: "While we respect the UK Governments' position that the situation is 'workable' for artists, we would argue that this report has shown that these issues will badly hit the competitiveness of UK music workers in a market they used to dominate."
Among recommendations to improve the EU-UK Trade and Co-operation Agreement (TCA), the report also suggests creating a Cultural Touring Agreement (CTA). This calls for increased UK music export strategies — including appointing a Minister to act as a single point of contact for the touring cultural sector, developing institutions to support UK music exports, plus increasing funds for UK music exporters.
Issues surrounding the TCA were similarly raised in May 2021, where a survey showed 94% of respondent businesses stated the TCA's negative impact. The new TCA ruling announced compulsory declaration on EU imports and exports, causing additional customs duties and value-added tax (VAT) — putting pressure on music organizations to tackle the increased costs. It was also during this time that musicians faced delays in obtaining visas from the Home Office.
Despite the barriers musicians have faced in light of Brexit, the delays and lockdowns due to the COVID-19 pandemic was a "golden opportunity" for the Government to fix issues around touring, according to Sir Elton John on BBC news. 
Spain was amongst the first nations to remove visa requirements for touring UK musicians for 90 days, a move that saved UK musicians costs that could total over £10,000 — this being the amount for an ensemble to tour Spain for just five days before the visa requirement was pulled.
"It is important that the UK Government looks at the example of what industry-Government collaboration achieved in Spain and pursues more proactive and strategic support for the music sector," the report stated.
"Following our engagement, 24 EU member states including the biggest touring markets such as Spain, France, Germany and the Netherlands have confirmed they offer visa and work permit-free routes for UK performers and other creative professionals," a government spokesperson told the BBC in response. "We continue to engage with the few remaining countries which do not offer visa or work permit-free routes."
"Musicians have faced this cacophony of bureaucracy, of different bits of government, trying to sort out different problems that have arisen from us leaving the European Union without a comprehensive settlement for touring musicians and other artists," Brennan stated. "So our report says there needs to be someone at the heart of [the] government, who's in charge of sorting all these things out."
In the meantime, organizations such as Help Musicians have created financial support for traveling musicians. For more information, click here.