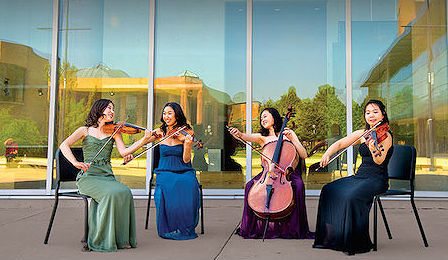 The University of Michigan School of Music has announced the launch of a new international chamber music competition - with the 1st placed ensemble to receive an unprecedented US $100,000.
The inaugural competition, called the M-Prize, will take place in Ann Arbor, United States - in May of 2016.
[video_lightbox_youtube video_id="y_YwrFB_UgY" width="590" height="385" auto_thumb="1" ]
UNIVERSITY OF MICHIGAN | M-PRIZE | AARON DWORKIN, SCHOOL OF MUSIC DEAN
Open to ensembles of between 3 and 8 members, the competition will be hosted in both Senior and Junior divisions.
The 2016 jury will comprise: Rachel Barton Pine, Rohan de Silva, Anthony Elliott, George Taylor, Timothy McAllister, Sam Pilafian, David Shifrin, Toyin Spellman-Diaz, Gail Williams, Andrew Bishop, John Hollenbeck and Mark Summer.
Applications to be received by March 1st, 2016.
For further details, visit: http://bit.ly/1PCpPkb