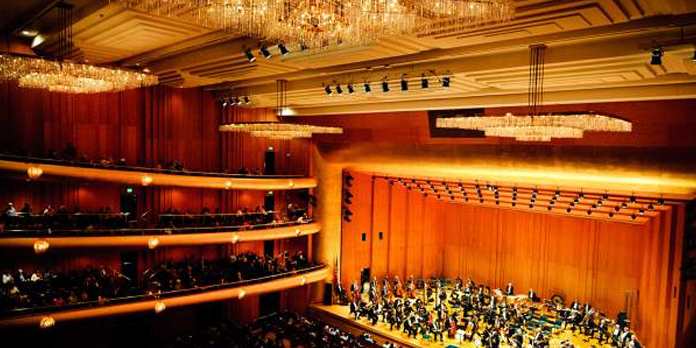 Salt Lake City's Abravanel Hall and the Janet Quinney Lawson Capitol Theatre will reopen to the public for the spring season.
The concert halls will follow Salt Lake City's Phase One health and safety guidelines. There will be reduced capacity for the audiences, six-foot social distancing, mandatory face masks, and other necessary requirements to keep patrons safe and healthy.
The concerts will feature shorter programs and the ensemble will include fewer musicians to honor capacity regulations. There will be six masterwork concerts throughout the spring and an opera performance in May.
Tickets are made available to season ticket holders and are not for individual sale. There will be more information on the May opera performance in the future.
"We are thrilled to welcome listeners back into Abravanel Hall and the Janet Quinney Lawson Capitol Theatre for the remainder of our spring performances to celebrate music and reconnect with our community live in a safe environment," said Utah Symphony President and CEO Steven Brosvik. "We are grateful for the support of Salt Lake County in allowing in-person concerts to resume.  We are bolstered by the enthusiasm of our amazing musicians, board members, guest artists, generous donors, and audiences to return to hear music together with continued safety protocols in place."