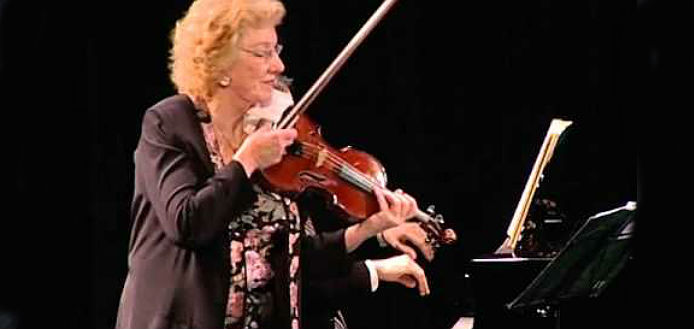 The Violin Channel recently caught up with New York-based cello pedagogue, Mr Harry Wimmer – husband of the late violinist Ms Shirley Givens, who passed away on 10th of January, aged 86.
In a VC-exclusive blog, Mr Wimmer recounts a special memorial event held earlier this month in her honor – at New York's Juilliard School.
"This month, a memorial event was held at the Juilliard School in honour of beloved violinist Shirley Givens.
Alumni and colleagues were in attendance from the institutions and festivals she had worked with including, the Juilliard School, Peabody Conservatory, Mannes College, Yale University, and festivals Aspen, Victoria, Colorado and Ecole Americaine.
Her daughter Tiana Wimmer presented a video of Givens' life – showing her as a child prodigy, violin virtuoso, TV performer, pedagogue and conservatory faculty member.
Her son, jazz rider Kevin Wimmer played Django Reinhardt's 'Tears', and I, her husband performed Pablo Casals' arrangement of the folk song 'The Song of the Birds' with pianist Eduard Laurel.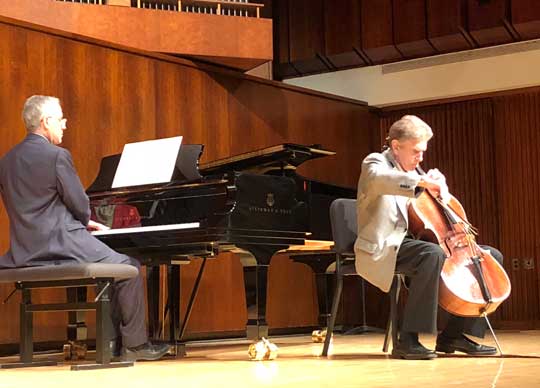 Lastly, a star-studded orchestra ended with a rendition of Mozart's 'Eine Kleine Nachtmusik'.
– Harry"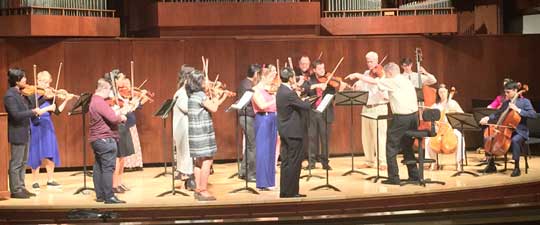 PREVIOUS
SAD NEWS | Juilliard School Violin Pedagogue Shirley Givens Has Passed Away – Aged 86
Comments
comments