Violinist David Garrett Cancels More Concerts Due to Ongoing Back Injury
German violin soloist David Garrett has cancelled four more upcoming performances – due to an ongoing herniated disc issue in his back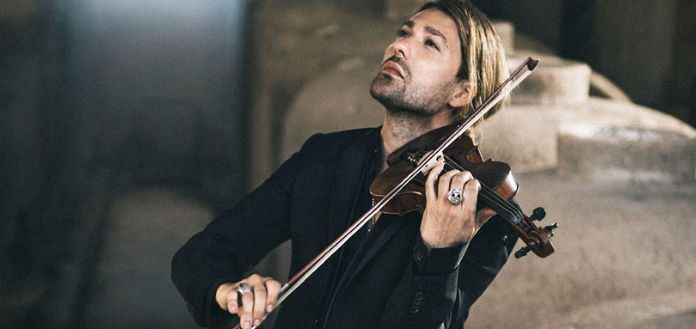 It has been announced today that German violin soloist David Garrett has cancelled four more upcoming performances, in Monaco, Basel, Luxembourg and Dresden – due to an ongoing herniated disc issue in his back.
The announcements come just 4 weeks after the 37 year old was forced to cancel performances in Parma, Graz, Lucerne, Kiev and Sofia.
"Dear friends ... I'm so incredibly sorry that I can't play any concerts right now … together with my team, I'll do everything to guarantee a speedy recovery – so I hopefully can visit and see you guys on tour soon," David has said via social media.
David's 4th of March performance in Monaco, with the Monte-Carlo Philharmonic Orchestra, will now be replaced by Renaud Capuçon.
Charlie Siem and Nigel Kennedy will replace his performances on the 7th and 11th of March in Basel and Dresden.
David's 10th of March recital in Luxembourg has been cancelled, his management has indicated.
He is next scheduled to perform on the 22nd of March with the National Orchestra of Belgium in Mannheim, Germany.
We wish David a speedy recovery.