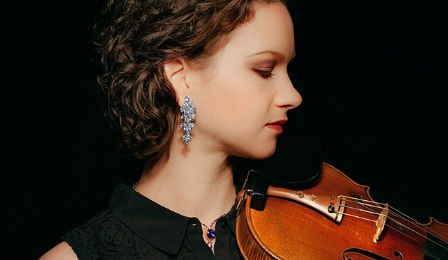 It has been announced this week that American violinist Hilary Hahn will donate her €25,000 Glashütte Original Prize, awarded to her at the 2014 Dresden Music Festival, to the Philadelphia-based Project 440 music education program.
The Project 440 non-profit program helps young people use their interest in music to forge new pathways for themselves - and bring change to their communities.
"Project 440 serves a crucial purpose within the arts world ... they reach across a broad socio-economic spectrum to high school students, helping them to take leadership roles in their communities and rehearsing life skills within the shared language of music ..." Hilary has this week said.
"Many organizations are doing great work around personal leadership, but the way Project 440 goes about it is different from anything I've seen ... they are a small organization with a big impact ... I'm excited to see what's ahead," she has said.
"We are thankful for Hilary's belief in our programs, and we are further encouraged to do all we can — through music — to teach the life skills needed for individual growth and community impact to as many young people as possible," Project 440 Founder and Executive Director, Joseph Conyers has this week said.