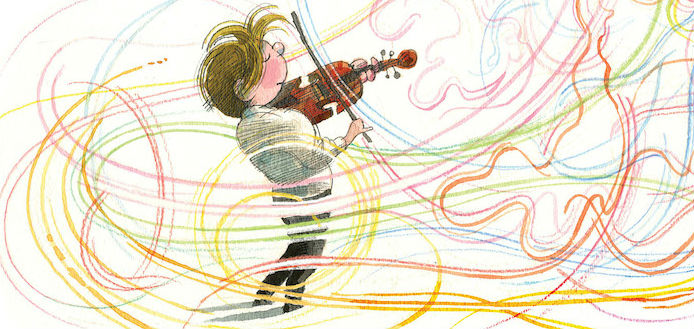 A new children's book has been released this month, by author Kathy Stinson, based on a real life childhood performance mishap of violinist Joshua Bell.
"The Dance of the Violin", published by Annick Press, tells the true story of the then 12-year-old violinist, who plagued by jitters messes up a performance of Lalo's 'Symphonie Espagnole' at the 1980 Stulberg International String Competition - before stopping and asking the jury to perform again.
"When I learned how 12-year-old Joshua Bell dealt with failure at a competition he'd prepared hard for, I knew it was a story that would inspire anyone, young or not so young, who has dared, or might dare, to try doing something difficult …" author Kathy Stinson has said.
"Children will readily empathize with Joshua's misstep, but they will also learn that with perseverance, second chances are possible …" she has said.
A determined Joshua Bell returned to the Kalamazoo competition in 1981, aged 13, and claimed the top prize.
This is Joshua's second appearance in a children's book, the first being 'The Man With the Violin' released by the same author and illustrator in 2014 - which retells the story of his 2007 Washington D.C. Metro subway experiment.
"The Dance of the Violin" is available now on Amazon.