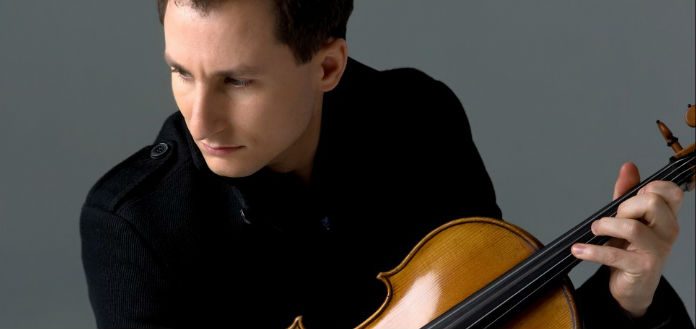 With the 2018 Primrose International Viola Competition currently underway in Los Angeles, VC recently caught up with a number of former prize winners, to get a better understanding of their time at the competition – and the opportunities the biennial event has since presented.
In a VC-exclusive blog, French viola virtuoso and former 1st Prize winner Antoine Tamestit talks us through his 2001 experience:
"I entered the competition during my second year of studies at Yale University with Jesse Levine. During my first year, Jesse prepared me for the Maurice Vieux Competition in Paris, which I surprisingly won in 2000. It seemed that the 7 or 8 months of dedicated work on a competition program had been very productive and helped me improve immensely. So we both agreed I should prepare another, new program during the following year, and enter another competition. It was also the moment when I got to discover Primrose's recordings and videos, and how he elevated the Viola world. He became one of my most important idols.
Entering the Primrose also proved to be very successful and I learned so much from Jesse on mental preparation, on how to work slowly but surely through a long and difficult program, on how to repeat performances of a work and make it better and better every time, etc... Jesse was a fantastic coach and mentor for these circumstances.
I remember feeling very nervous, as I did in every competition, but it was a positive excitement that made me want to be better and serve the music the best possible way. Waiting for the results was always the scariest of moments, though...
I remember that Barbara Hamilton, whom I had already met for a Master Class, was in the jury and I liked her so much that it made me want to play well for her too.
I also remember meeting Charles PINKLER, the Solo Viola of the Chicago Symphony at the time, with great respect.
And finally I remember winning, as one of the competition prizes, a very beautiful book of Stradivarius instruments, in which I discovered already at that time the famous and unique "Mahler" Viola of 1672, having no idea it would become my concert "partner" 7 years later...
The Primrose Competition gave me a great boost, mostly due to its name and reputation. And although it only offered me one concert appearance (at the Seattle Viola Congress in 2002), people recognised this prize very highly, and I received more concert invitations after it. It also gave me motivation to pursue the great learning process of each competition program, and I subsequently entered and won the Young Concert Artists Auditions in New York as well as the Munich ARD Competition, with more confidence.
To this day, what I keep from the Primrose Competition is the incredible repertoire which I learned. All these pieces, which I repeated and repeated for so many days are now in my blood, I deeply love them and it never takes me too long to revive them for concerts. Competitions are a great way to prepare for the professional life, which requires of us organisation and efficiency in the learning process of repertoire. I am glad I worked so hard during my student days.
- Antoine"
Exclusive VC Live Webcast of the 2018 Primrose International Viola Competition –  Live from the Colburn School in Los Angeles, United States