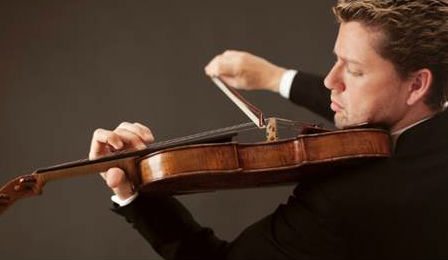 The Royal Liverpool Philharmonic has today announced violin virtuoso Julian Rachlin as their new Artist-In-Residence for the 2015/2016 season.
The Lithuanian-born violinist will perform in a diverse set of concert programmes throughout the season - as conductor, soloist and chamber musician.
Along with a busy touring soloist schedule, Rachlin, 40 also currently serves as Principal Guest Conductor with the Royal Northern Sinfonia.
The 2015/2016 season marks the 175th anniversary of the orchestra's founding in 1840.