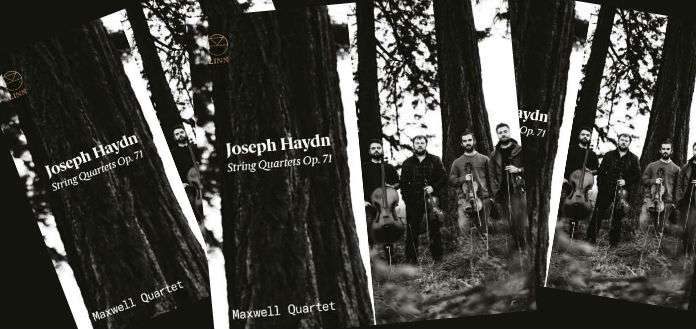 Linn Records has this week announced the release of the British-based Maxwell Quartet's new album: Joseph Haydn String Quartets Op. 71.
The disc features Haydn's String Quartets Op. 71 Nos. 1, 2 and 3 - coupled with new quartet arrangements of a series of traditional Scottish folk tunes.
'We've always loved Haydn's string quartets since we began playing together ... his music is full of joy, fun and energy ..." violinist Colin Scobie has told The Violin Channel
"Haydn brings a lot of folk music into his quartets ... and for us, growing up in Scotland we were surrounded by a strong folk music culture - and when we came to learn classical music, we heard every melody as a folksong, every rhythm as a dance ..." he has said.
"We hope that people will enjoy exploring that connection with folk music in Haydn's music ... and maybe view his music through a slightly different lens!"