BREAKING | Norwegian Air Announce New Violin-Friendly Cabin Policy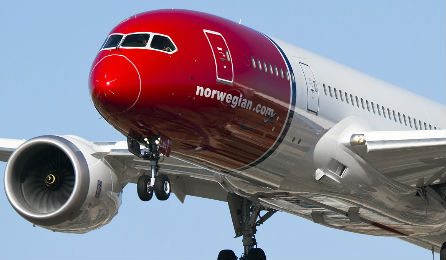 Norwegian Air has today announced a new official cabin-baggage policy - allowing violins and violas to be brought onboard as hand luggage.
The policy change comes after an expose was posted on The Violin Channel on January 20th - which to date has received over 160,000 page views, and more than 400 comments, 3000 social media shares and 15,000 Facebook likes.
"We understand that sometimes you'll want to bring your instrument with you onboard … if you're traveling with a larger instrument, such as a violin or a viola, then you can bring this instead of a carry-on bag," the new policy has officially stated.
"If your instrument's bigger than 90cm x 35cm x 20cm and you'd like it to travel in the cabin, you must book a separate seat for this," the new rules have outlined.
The social media furor erupted after an incident in Copenhagen on January 19th where Principal Second Violinist with the Helsinki Philharmonic Orchestra, Ari Vilhjamsson was informed his violin, valued at over 200,000 EUR (US $220,000) 'must without exception be stowed in the cargo'.
The Violin Channel's October 2nd, 2014 coverage of Air Canada's inconsistent viola policy received over 4000 social media shares, 200,000 page views and 33,000 Facebook likes - leading to the airline also promptly readdressing their stance.
Power to the people.
PREVIOUS