Pablo Sarasate Documentary Receives International Nominations
The film has been nominated for awards at The Monthly Film Festival, Flicks Film Festival, Eastern Europe Film Festival, International Music Video Awards, Eurasia International Monthly Film Festival, and the Vesuvius International Monthly Film Festival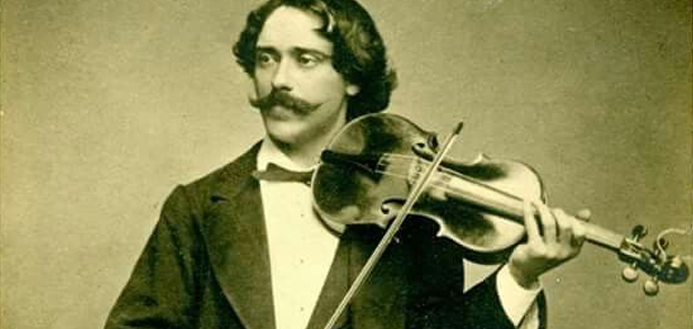 The documentary entitled "Sarasate The Spanish Spirit," was produced by the Armenian violinist Meri Khojayan and the Dutch pianist Robert Poortinga.
The film has been nominated for awards at The Monthly Film Festival, Flicks Film Festival, Eastern Europe Film Festival, International Music Video Awards, Eurasia International Monthly Film Festival, and the Vesuvius International Monthly Film Festival.
Spanish violin virtuoso and composer Pablo de Sarasate was born in 1844 and died in 1908, and is remembered as one of the most celebrated virtuosi of the 19th Century
He premiered a number of violin repertoire cornerstones, including Lalo's Symphonie Espagnole, Saint-Saens' Introduction and Rondo Capriccioso and 3rd Violin Concerto, Bruch's Scottish Fantasy, and Wieniawski's 2nd Violin Concerto. He also composed a large body of his own works including Carmen Fantasy, Zigeunerweisen, Zapateado, Introduction et Tarantella, Malagueña y Habanera, and Romanza Andaluza.
"The production of the 53 minute feature film took about two years," film-makers Khojayan and Poortinga said. "In this period, we went to Spain multiple times for investigation and concerts. The people were incredibly helpful with providing information and material which we could add to the film. We presented his life, especially the connection between him and his beloved Spanish hometown Pamplona, which subsequently has an important part in the movie. Sarasate was one of the first musicians to record and with modern technology, and we were able to restore these recordings so that we have a better impression of his phenomenal violin playing."