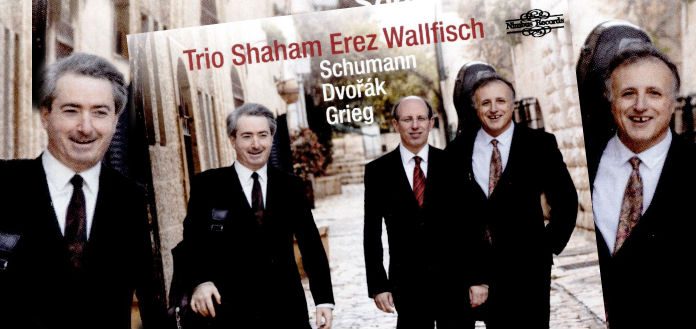 Nimbus Records has announced the launch of the Trio Shaham Erez Wallfisch's new album: 'Schumann Dvorak Grieg'.
Featuring violinist Hagai Shaham, pianist Arnon Erez and cellist Raphael Wallfisch, the disc features Schumann's 1st piano trio, Dvorak's 'Dumky' trio - and Grieg's 'Andante con moto in C Minor'.
"Schumann's 1st trio and Dvorak's 'Dumky' trio are at the very heart of the romantic piano trio repertoire  … a style with which we as an ensemble identify very strongly with … " Hagai Shaham has told The Violin Channel.
"And, Grieg's 'Andante' represents what might have been … had he completed an entire piano trio … it is a thoroughly idiomatic gem … " he has said. 
"Our hope is the listeners will be swept away in the wide emotional range of these magnificent pieces … as the three of us are whilst performing them." 
Track previews available now on Amazon: