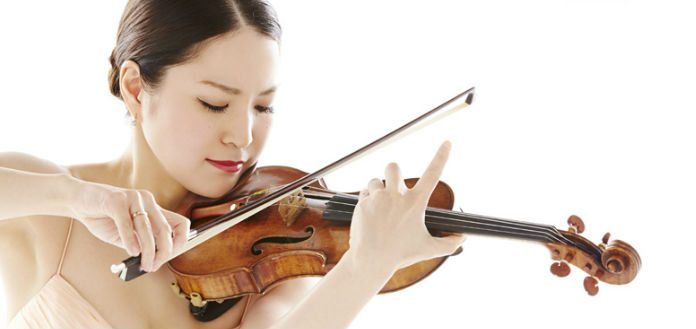 Today is Japanese virtuoso Mayuko Kamio's 32nd birthday!
A student of Dorothy DeLay and Zakhar Bron, Mayuko is a former 1st prize winner at the Tchaikovsky International Violin Competition - and the Young Concert Artists International Auditions.
She was one of three people who were the subjects of the 2003 documentary Playing for Real – a film about the difficulties in establishing a career in classical music.
She currently performs on the 1727 Joachim Stradivarius.
MAYUKO KAMIO | TCHAIKOVSKY VIOLIN CONCERTO | RICO SACCANI & GUIYANG SYMPHONY ORCHESTRA
MEET THE PROS | MAYUKO KAMIO | VC 20 QUESTIONS