Bill Murray & Jan Vogler's Film Selected for Cannes Film Festival
The concert film, entitled "New Worlds: The Cradle of Civilization," will receive a special screening at the festival, held from July 6-17, 2021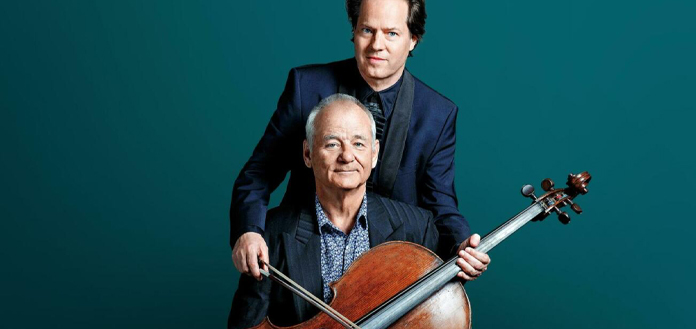 (Photo Credit: Peter Rigaud/Shotview/Decca Gold)
The 74th Festival de Cannes announced that nine additional films will be added to its 2021 Official Selection.
Among these is "New Worlds: The Cradle of Civilization," a concert film starring Bill Murray in collaboration with cellist Jan Vogler, violinist Mira Wang, and pianist Vanessa Perez.
Directed by Andrew Muscato, the film documents the group's June 2018 performance at the Odeon of Herodes Atticus in Athens, Greece — and is a co-production between Dorn Music, Makuhari Media, and Neda Film. The project highlights America and some of its most formative cultural voices.
The film promises to be in a similar vein to Murray and Vogler's 2017 album "New Worlds," on which the pair performed a wide range of music from Schubert to Leonard Bernstein to Van Morrison. Murray also read poetry by Walt Whitman.
"The film is gorged with everything we love about Bill Murray, about music, from Bach to Astor Piazzolla," says the festival's short description. "[It is] gorged with desire for literature, culture and this longing to find each other again after the dark clouds of the pandemic."
The four performers will be present at the screening. "We're bringing our instruments [to Cannes] and hope to jam on the beach," Bill Murray said.